Why You Should Take Your Workout Outdoors
Should you take your workout outdoors? Answer: yes—and research wholeheartedly agrees. Here, find out what you could gain from outdoor exercise.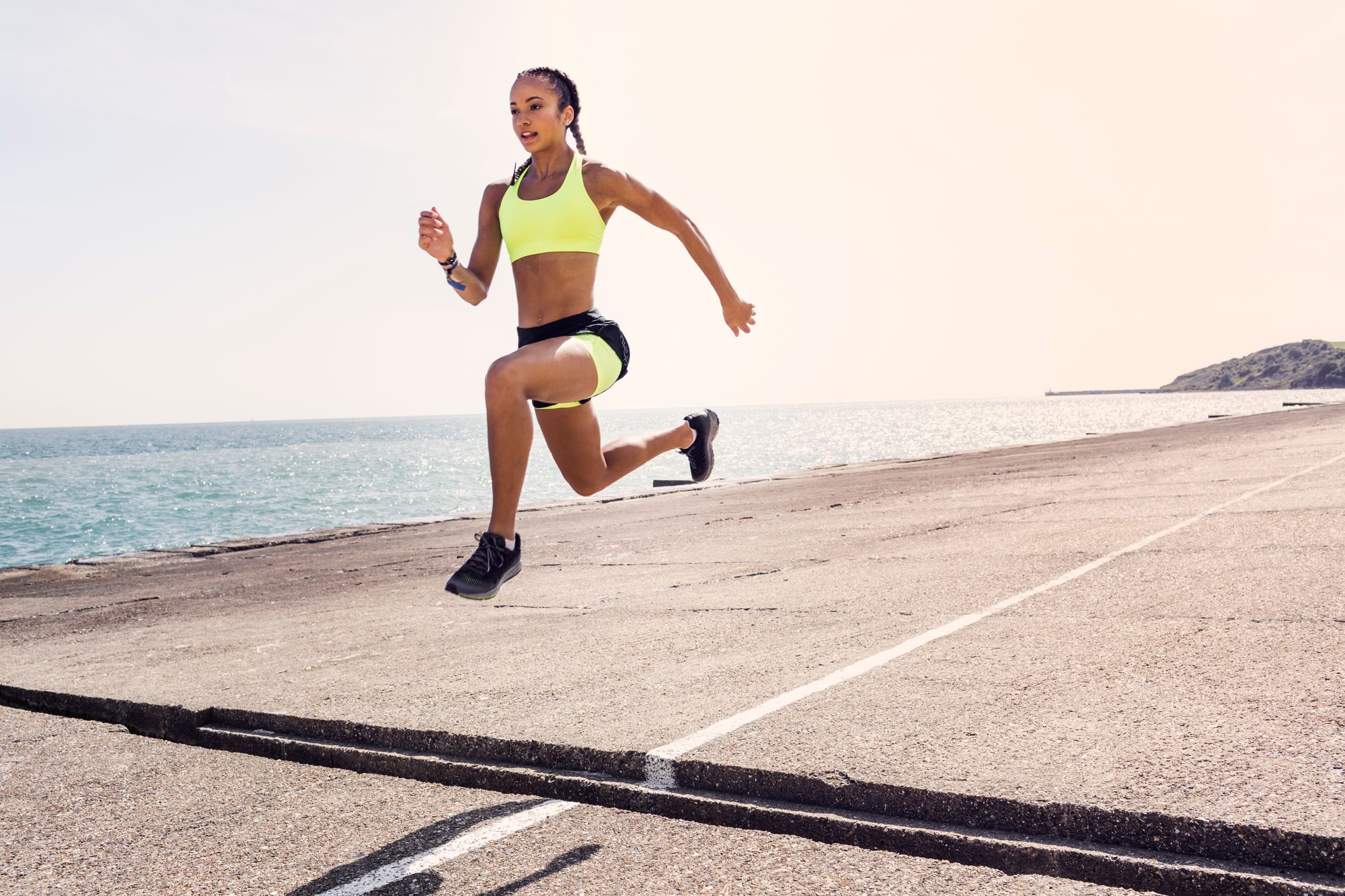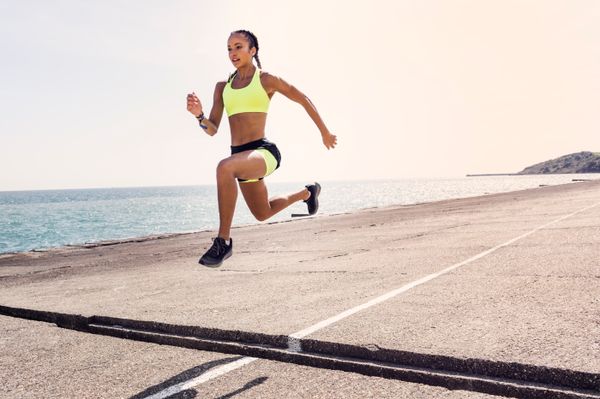 When you've gotten used to getting a sweat on indoors (e.g., at the gym or your house), taking your workout outdoors can feel … a little intimidating, to put it mildly.
And understandably so. There's heat, mugginess, and all sorts of unfamiliar smells hanging in the outdoor air.
So why would you trade in your comfy living room for the local park, where your flushed, pouring-with-sweat face is on full display?
First, doing strength training or cardio outside brings about a plethora of unique perks. Second: nobody's going to stare at you. Honestly—everyone's busy doing their own thing.
But back to the "unique perks" part. What kind of perks are we talking about? (Because it better be worth giving up perfectly tuned room temperature, humidity, and ambiance!) Find out in this article.
1: Get the sunshine vitamin
For the uninitiated, the sunshine vitamin refers to vitamin D—a nutrient we're all sorely lacking. Research estimates that roughly 14 to 59% of the global adult population has vitamin D deficiency. That's a lot of us (one billion, to be precise).
And given vitamin D's numerous crucial roles in the body, that's worrying. Not getting enough vitamin D has been linked with:
Osteoporosis: Vitamin D helps your body absorb calcium. If your body doesn't get enough vitamin D, it may start siphoning off calcium stored in your skeleton—causing bone weakening.
Compromised immune system: Vitamin D regulates the production of various immune cells crucial for optimal functioning of the immune system. This, in turn, explains why numerous studies have consistently highlighted the association between adequate vitamin D levels and lower risk and severity of respiratory infections and autoimmune diseases (e.g., psoriasis, multiple sclerosis, and rheumatoid arthritis).
Various types of cancer: There is some evidence to suggest that low vitamin D levels are connected to developing or dying from multiple types of cancer—including breast, prostate, and colorectal cancer.
Bottom line? It's high time you got more vitamin D into your system, and taking your workout outdoors is one of the best ways to do it.
?
According to the
ODS
, just five to 30 minutes of sun exposure daily, or at least twice weekly, is generally enough for your body to make the vitamin D you need.
By the way: you should still wear sunscreen!
2: Work your muscles in a different way
Let's be entirely honest.
Even if you set the treadmill, elliptical, or exercise bike to the highest incline or resistance possible, it's never going to feel the same as running on the pavement or hitting the mountain trails.
On the latter, your muscles will encounter—and adapt to—uneven surfaces, abrupt inclines, declines, and random obstacles (e.g., someone's overfriendly Goldie).
?
Your body will call upon stabilizing muscles you never knew existed, which could help you break lifting plateaus in the gym.
But wait. Can an outdoor workout truly be so different from one done indoors?
Well, perhaps this 2010 study could help. After conducting gait analyses on both overground (read: outdoors) and treadmill modes of running, researchers found that participants flex their ankles and vary their movements more on the former, resulting in the activation of different muscles.
Meaning? Incorporating outdoor workouts into your training routine could help you achieve well-rounded fitness. And who doesn't want that?
That said, you should still minimize cardio and strength training interference as much as possible. Here's how: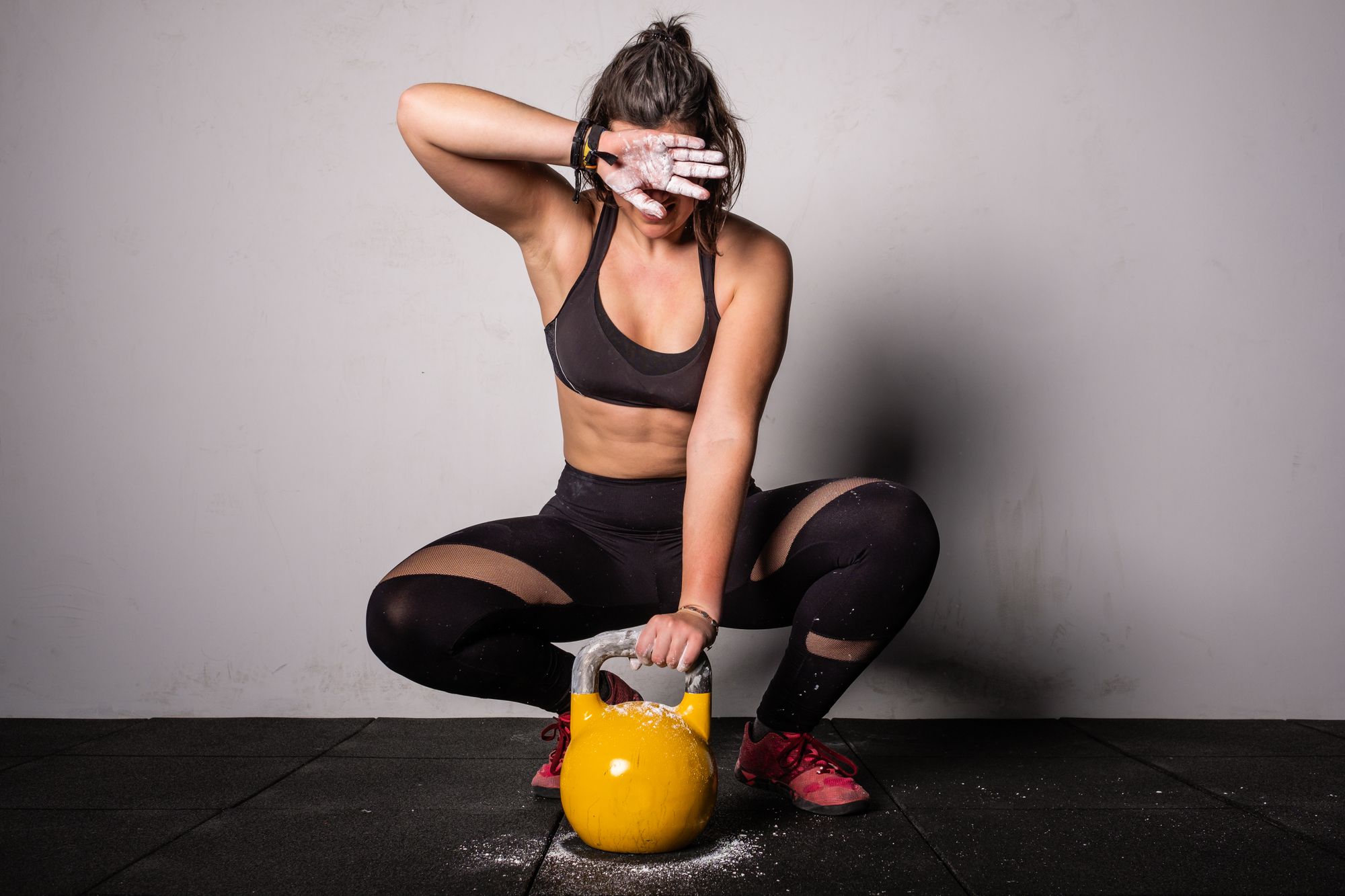 3: It's more enjoyable
While "hot", "humid", and "uncomfortable" are often used as descriptors for outdoor exercise, research (ironically) shows that we enjoy it a whole lot more than indoor workouts.
?
No kidding—
studies
show that beyond facilitating enjoyment, exercising in the great outdoors may even improve adherence to fitness programs.
And, as you'll find in our previous article, consistency is key if you wish to make (and continue making) progress in your fitness journey: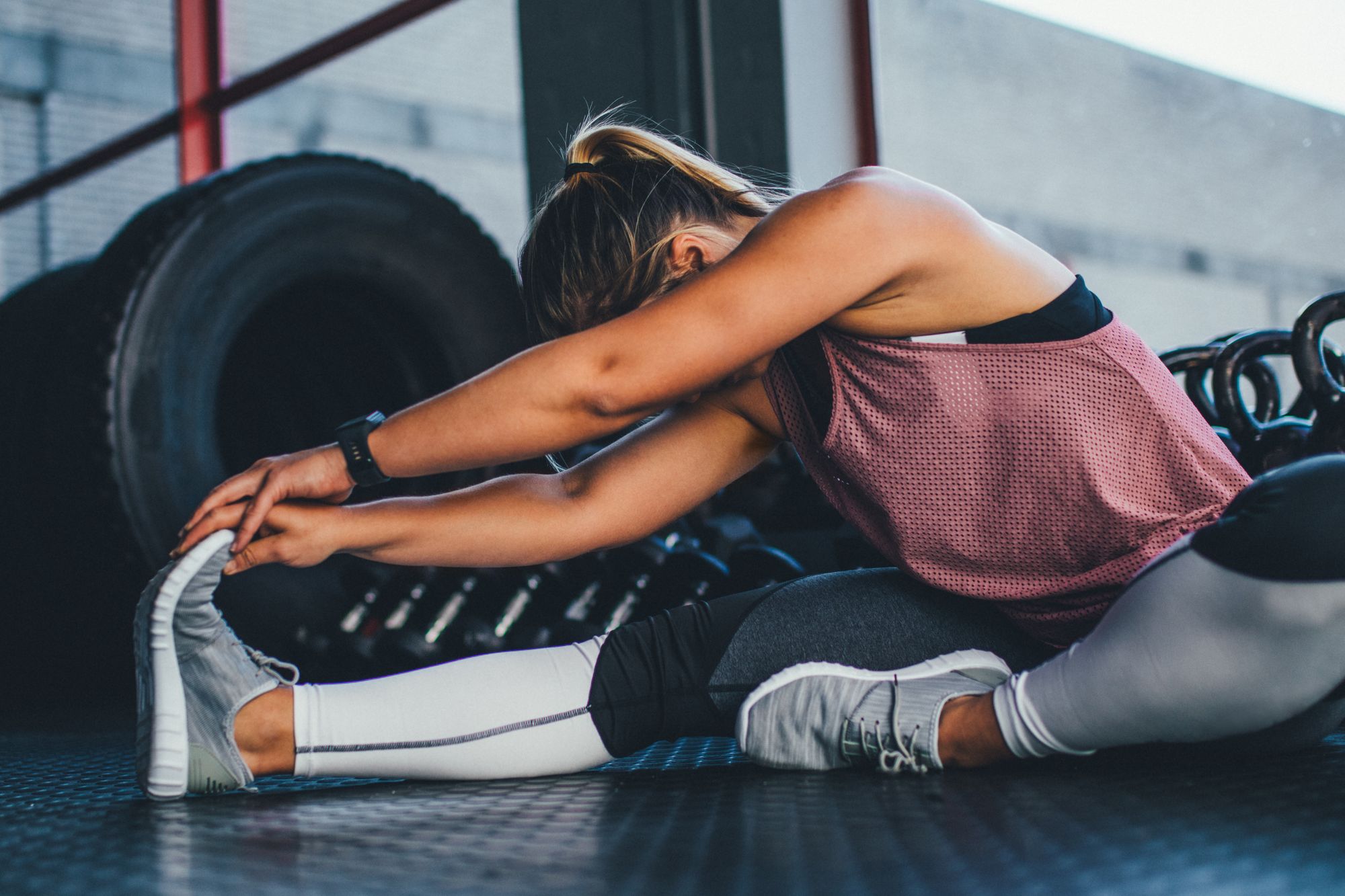 Outdoor workout sessions aren't only more enjoyable, either.
There's even evidence to show that you may push yourself harder—while, more importantly, feeling like exercising is "easier"—when outdoors.
Take, for instance, this study. When researchers allowed participants to self-select walking speed, participants tended to walk faster outdoors than indoors. They also reported a lower rating of perceived exertion.
And here we were, wondering if compression leggings, electrolyte salts, or waist trainers would help make our sessions feel easier … when, all along, we just needed to step out of the door (without even needing to spend a cent).
Talk about a life hack.
4: Better health and wellbeing
To say that taking your workout outdoors would benefit you psychologically would be a massive understatement. You'll see why in a minute:
?
And all these translate into impressive health benefits; according to this
2017 study
, exposure to outdoor spaces can reduce depression, anxiety, and health risks—including high blood pressure, obesity, and diabetes.
How to stay safe when you take your workout outdoors
Despite all the mentioned benefits of outdoor exercise, there's no denying that it brings about an additional element of danger.
Just off the top of our heads, examples of outdoor exercise include running on roads, mountain biking, and hiking.
There's always a risk of (knock on wood) getting hit by a swerving car, crashing your bike, and tripping over something or the other on a trail. You fall and hurt yourself.
Now, imagine what happens if you're unconscious and stuck somewhere remote. Dangerous? Extremely.
What may have been a quick fix at the A&E could turn fatal—fast. So if your heart is pounding at the thought of it, well, you might want to download Flare.
The Flare app keeps you safe in three simple steps:
It automatically detects if you have a stumble, fall, or crash
Flare will prompt, "Are you OK?"—and you will have 30 seconds to move or respond
If you are unresponsive, Flare sends your exact location to your emergency contacts so they can help save your life
Plus as a GymStreak reader you can enjoy all the premium features completely free of charge.
📱
Just download the app, sign up and then tap on the same link as before to access the premium features
While you're at it, download Flare for all your loved ones, too. We all deserve to stay safe.
References
Aranow, C. (2011). Vitamin D and the Immune System. Journal of Investigative Medicine : The Official Publication of the American Federation for Clinical Research, 59(6), 881–886. https://doi.org/10.231/JIM.0b013e31821b8755
Barton, J., & Pretty, J. (2010). What is the best dose of nature and green exercise for improving mental health? A multi-study analysis. Environmental Science & Technology, 44(10), 3947–3955. https://doi.org/10.1021/es903183r
Calcium and Vitamin D: Important at Every Age | NIH Osteoporosis and Related Bone Diseases National Resource Center. (n.d.). Retrieved April 22, 2022, from https://www.bones.nih.gov/health-info/bone/bone-health/nutrition/calcium-and-vitamin-d-important-every-age
Charoenngam, N., & Holick, M. F. (2020). Immunologic Effects of Vitamin D on Human Health and Disease. Nutrients, 12(7), 2097. https://doi.org/10.3390/nu12072097
Fellin, R. E., Manal, K., & Davis, I. S. (2010). Comparison of Lower Extremity Kinematic Curves During Overground and Treadmill Running. Journal of Applied Biomechanics, 26(4), 407–414.
Focht, B. C. (2009). Brief walks in outdoor and laboratory environments: Effects on affective responses, enjoyment, and intentions to walk for exercise. Research Quarterly for Exercise and Sport, 80(3), 611–620. https://doi.org/10.1080/02701367.2009.10599600
Frumkin, H., Bratman, G. N., Breslow, S. J., Cochran, B., Kahn Jr, P. H., Lawler, J. J., Levin, P. S., Tandon, P. S., Varanasi, U., Wolf, K. L., & Wood, S. A. (2017). Nature Contact and Human Health: A Research Agenda. Environmental Health Perspectives, 125(7), 075001. https://doi.org/10.1289/EHP1663
Gunville, C. F., Mourani, P. M., & Ginde, A. A. (2013). The Role of Vitamin D in Prevention and Treatment of Infection. Inflammation & Allergy Drug Targets, 12(4), 239–245.
Hovsepian, S., Amini, M., Aminorroaya, A., Amini, P., & Iraj, B. (2011). Prevalence of Vitamin D Deficiency among Adult Population of Isfahan City, Iran. Journal of Health, Population, and Nutrition, 29(2), 149–155.
Hug, S.-M., Hartig, T., Hansmann, R., Seeland, K., & Hornung, R. (2009). Restorative qualities of indoor and outdoor exercise settings as predictors of exercise frequency. Health & Place, 15(4), 971–980. https://doi.org/10.1016/j.healthplace.2009.03.002
Keum, N., Lee, D. H., Greenwood, D. C., Manson, J. E., & Giovannucci, E. (2019). Vitamin D supplementation and total cancer incidence and mortality: A meta-analysis of randomized controlled trials. Annals of Oncology: Official Journal of the European Society for Medical Oncology, 30(5), 733–743. https://doi.org/10.1093/annonc/mdz059
Office of Dietary Supplements—Vitamin D. (n.d.). Retrieved April 22, 2022, from https://ods.od.nih.gov/factsheets/VitaminD-HealthProfessional/
Pretty, J., Peacock, J., Hine, R., Sellens, M., South, N., & Griffin, M. (2007). Green exercise in the UK countryside: Effects on health and psychological well-being, and implications for policy and planning. Journal of Environmental Planning and Management, 50(2), 211–231. https://doi.org/10.1080/09640560601156466
Stier-Jarmer, M., Throner, V., Kirschneck, M., Immich, G., Frisch, D., & Schuh, A. (2021). The Psychological and Physical Effects of Forests on Human Health: A Systematic Review of Systematic Reviews and Meta-Analyses. International Journal of Environmental Research and Public Health, 18(4), 1770. https://doi.org/10.3390/ijerph18041770